WELDING HEAT TREATED 4130 Chrome Moly
(QUENCHED AND TEMPERED)
Definitions for the non metallurgist as related to welding steel, more specifically 4130.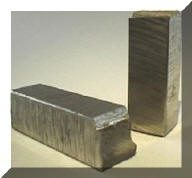 Steel can be as brittle as glass; there are many practical examples. In one instance a lifting lug made from ¼ inch thick steel was able to be split in half with a slight blow from a hammer at normal room temperature! There are many other examples.
One way to measure a positive feature of steel called "toughness" is the Charpy test (useable for thicker materials, but useful to understand). Toughness is the opposite of brittleness. A Charpy test is made by taking a small bar of the material or weld to be tested. A sharp mechanical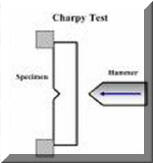 notch is placed on one side of the bar (see sketch right.) The energy required to break the notched bar is measured, in ft-lbs. Brittle steel can break requiring very little energy, just like glass! The broken specimen shown above left is an actual test of a brittle steel. In addition to low energy required there is little ductility seen in the specimen. It broke with little bending or yielding of the material.
Want More Information About the Charpy Test? CLICK
Strength is a measure of how much load is required to break a piece of steel. If a bar 1 inch square is pulled apart then the load in pounds required to break the bar is measured. For example

for ordinary steel the load might be 40,000 pounds to break the bar. For Normalized 4130 which is typically what is used for some race car chasses it might be 95,000 pounds. For properly quenched and tempered 4130 in might be 150,000 pounds. If the bar was just quenched in water after heating it to 1600 degs F it might require 250,000 pounds. Since the bar is 1 inch square the strength of the Normalized 4130 is therefore 95,000 pounds per square inch (psi.) However a quality design does not allow the material to approach the breaking point. What is preferred is the material should be loaded so that when the load is removed it returns to its original shape. This is referred to as the yield point or yield strength. Or sometimes said another way, before the material has exceeded its elastic limit. It is also be measured in psi. For a quality structural steel the yield strength is usually about 85% of the ultimate strength. All structural designs also have a safety factor applied so the design maximum stress might be 1/2 the yield strength etc.
The tensile test can tell us some other important properties referred to as ductility. As the tensile test is conducted and the yield strength is exceeded the material can be seen to distort. It stretches like taffy. We can measure the amount of stretch before it beaks; that is called "% Elongation." As does taffy, the cross section of the bar where it breaks will reduce in size. This is measured as % Reduction in Area. These two terms; % Elongation and % Reduction in Area are a measure of "Ductility" when the part is slowly loaded. The 4130 that was just quenched will have very little, the Quenched and Tempered more of both and Normalized 4130 will have significantly more. In an accident the Normalized material will bend to some degree before breaking.
NASCAR requires the use of only carbon steel for the structural tubing believing in a bend before break philosophy. A visit to the Darlington NASCAR Racetrack Museum shows some clear examples of cars that had bad crashes but the structural tubing and roll cage, although severely bent did not break. Welds (made with MIG welding) are sufficiently large and ductile that they bent and also did not fail!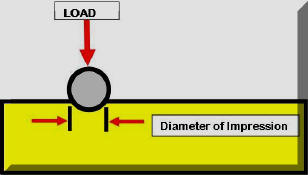 Hardness is different than strength, but it is related. One way to measure "Hardness" is by pressing a very small very hard ball or special shaped diamond into the steel with fixed load and measuring the size of the impression. Steel for bearings, for example, can be left in the hardened condition or by use of a low Tempering temperature and can have a very high hardness which provides good wear resistance. However if that steel were used for structural tubing it would be very Brittle and fail when loaded in impact.
For steel there is a fairly predictable relationship between hardness and strength. Tables can be used to estimate the strength from a simple hardness reading. However it can not provide an indicator of the "Toughness" of the material.
Cooling Rate and Steel Properties: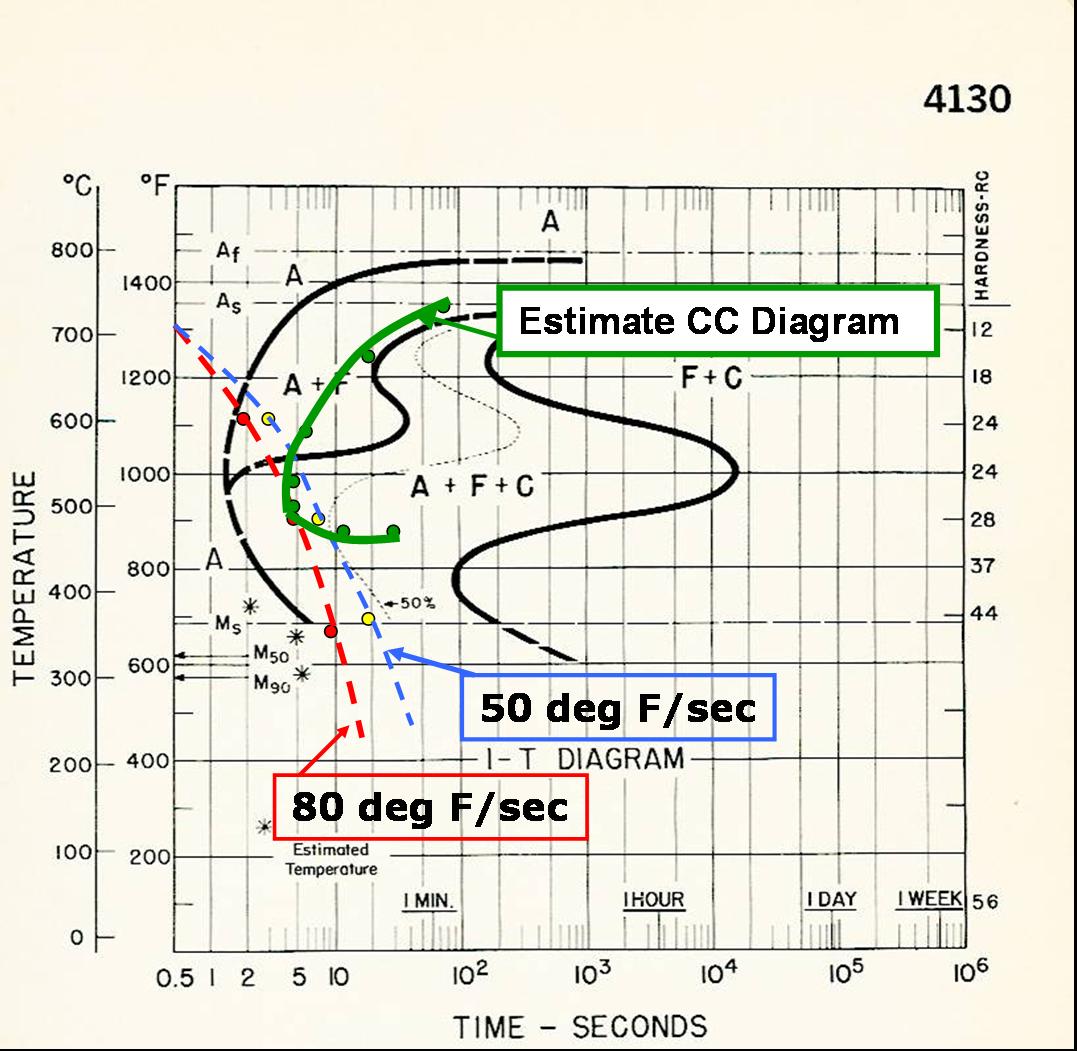 Using 4130 as an example, if a bar is heated to 1600 deg F and quenched in water and it cools at a rate that passes 900 degreed F in less than about 3 seconds a very hard structure will form called Martensite. The diagram on the left is called a TTT diagram and superimposed in green a Continuous Cooling Diagram. The red and blue lines define the approximate cooling rate for a typical TIG welds in tubing. The line labeled Ms is where Martensite starts to form.
The most common form of hardened steel results from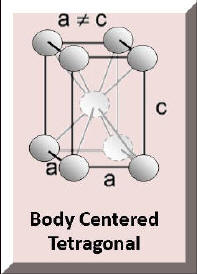 super-cooled austenite (formed at higher temperatures (about ~1600 degrees F for 4130) in which carbon has been trapped between the iron atoms that are arranged in a Body Centered Tetragonal Structure. The carbon acts like a keystone and holds the structure very rigidly. It is highly stressed and is named for German metallurgist Adolph Martens. Unfortunately it is also very Brittle. If cooled slowly, such as occurs in a Normalized condition (where most structural 4130 tubing is used), the atoms will rearrange to their less stressed Body Centered state which creates a weaker but Tougher structure.
Normalizing: Heating the steel above about 1500 degs F then allowing to slow cool. Refines internal makeup by breaking up non-uniform structures, removing residual stresses and creating greater uniformity in grain sizes.
Quenching: Having heated steel to a temperature above 1500 degs F and rapidly cooling in order to trap carbon and form Martensite, resulting in hardened steel. Quenching can be done in a number of mediums (air, oil, water, brine, or heated salts) depending upon the alloy.)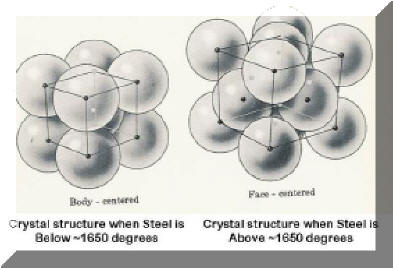 Tempering (sometimes also called "drawing":) Heating the Quenched steel to a temperature, typically 700 to 1050 deg F and holding it there for a time for the purpose of slightly altering the structure of as-quenched steel consisting of Martensite, precipitating some carbon back out and imparting toughness while decreasing brittleness. If the structure was fully Martensitic before Tempering than the resulting structure is called Tempered Martensite.
A point of interest when thinking about atoms. The distance between particles is very very large. In fact unimaginably large! For example, if the nucleus of a hydrogen atom was a size of a marble the electrons would be at about a 2 mile distance from the nucleus! Even a heavy iron atom is mostly empty space! The density of the nucleus is approximately 1019 (give or take an order of magnitude depending on what is used for defining the shape) times the density of the iron atom!!
For 4130 steel this refers to the way the steel was processed.
It can be used as:
1. Normalized (as is the case most frequently) where the tubing is heated above 1600 degs F and cooled relatively slowly achieving a tough structure with a tensile strength about 95,000 psi
2. Quenched from1600 degs F forming Martensite with a strength of about 240 to 250,000 psi but very brittle
3. Quenched and subsequently tempered (for structural tubing often reheated to around 1050 degs F) and allowed to cool slowly producing a moderately tough material with a tensile strength of 140,000 to 150,000 psi
Local Buckling is caused when structural tube wall thickness is too thin compared to the diameter.
The Euler Equation defines allowable loads for a column with "Pinned Ends" which is one way to asses the loads in a tubular structure:
Max Load = p2 E I / l 2

However Local Bucking can occur at much lower loads when the diameter to wall thickness ratio is greater than about 40 to 50 :1. Or a 1/16 inch thick wall tube should be less than 2 1/2 to 3 inches in diameter to avoid this problem. That is only a rule of thumb; circumstances may dictate the use of a more conservative ratio. In fact some references define much lower safe ratios. This is sometimes referred to as the aluminum bear can effect. An empty bear car can require a high load to crush if force is applied slowly. However put a small dimple in the side and it crushes under a much lower load.
The amount the beam or tubing will bend is NOT determined by its strength! For steel, mild steel with 40,000 psi strength and quenched 4130 with 250,000 psi will bend or defect the same amount! That assumes the same size beam or tube, the same wall thickness etc. It is a property of steel called Modulus of Elasticity and all steel is essentially the same! It also assumes the beam or tube does not exceed the elastic limit, i.e. the beam will return to its original position when the load is removed, it will not be loaded to the yield strength. A higher strength steel will bend more than mild steel before that happens.
Then why do some folks say 4130 tube is stiffer. The structure can be "stiffer" if for example a tube is made larger. Since it is stronger it can also be made thinner but then it will bend more! There are equations that can predict "stiffness" or how much a given design will bend. For example the "stiffness" will increase by the tube diameter cubed (D3)so a little increase in diameter goes a long way in increasing this parameter.
Here are some examples for steel tubes of how "stiffness" can be increased or weight reduced for the same "stiffness":
· A 3 inch diameter steel tube with an 0.062 wall is 18% "stiffer" or deflect 18% less than a 2.5 inch diameter tube with a 0.093 wall thickness and is 7% lighter per foot.
· A 2.25 inch diameter tube with an 0.062 wall thickness is about the same stiffness and weights 10% less per foot than the 2 inch 0.093 wall tube.
· A 2.5 inch diameter tube with an 0.062 wall thickness is about the same stiffness and weights 27% less per foot than the 2 inch 0.125 wall tube.
Therefore a normalized 4130 tube may be useful since it is about twice as strong as mild steel and therefore it should be capable of handling the higher stress imposed on a thinner wall tube. But be careful and don't go so thin that local bucking is encountered!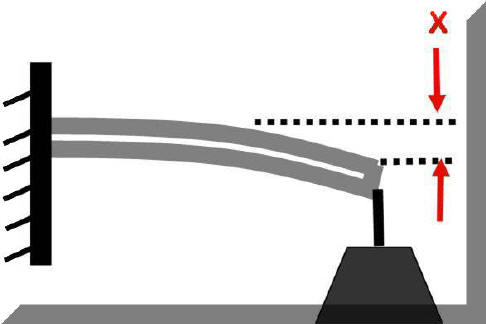 How about using other materials to make a "stiffer" structure. The following table provides a comparison of steel with some other materials based on mild steel bending a distance l for a given weight W:
| | | | |
| --- | --- | --- | --- |
| Material | For a Load W, X= ? | Material | For a Load W, X= ? |
| Mild Steel | l | Titanium | 2 x l |
| Normalized 4130 | l | Carbon Fiber | 0.9 x l |
| Heat Treated 4130 | l | Alumina Ceramic | 0.6 x l |
| Aluminum | 3 x l | Diamond | 0.1 x l |
Note aluminum and titanium bend considerable more than steel! Of interest their "stiffness" as measured by the Modulus of Elasticity of aluminum and titanium is about the opposite of their weight compared to steel therefore the stiffness to weight ratio is about equal for all three!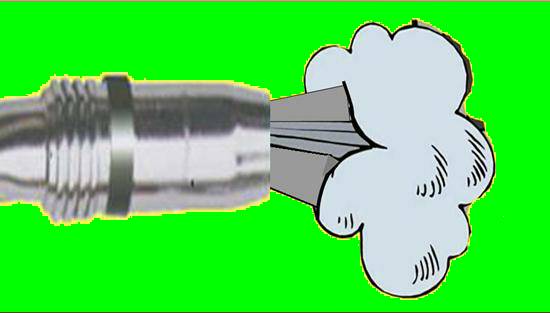 The "Gas Blast" at MIG Weld Starts Causes Problems:
1) Shielding Gas Waste - typically 50% of gas used
2) Inferior Weld Quality - due to air pulled in gas stream
See Patented Gas Saver System (GSS) Solution
Pronouncing Chrome-Moly
I'm all for not sounding like a "doctor" and using words folks don't understand or can't even pronounce!
Always disliked the "official AWS (American Welding Society) term" GMAW (Gas Metal Arc Welding) for MIG (Metal Inert Gas) welding so I don't use it!  However, I also don't use slang words like "Wire Welding," which some do!
However, being involved with welding vessels made from chrome-moly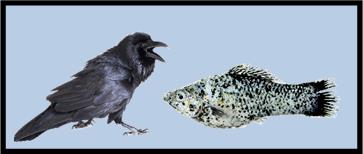 steel for >45 years (lower carbon than 4130 etc)  I don't like or use- "crow-moly," as some do! Has nothing to do with "crows" or tropical "fish!" So, I always pronounce the alloy elements, Chrome and Moly (short for Molybdenum!)
That slang term probably comes from folks pronouncing the chemical alloy element symbols when they are written, i.e. Cr-Mo.  But that is as written - I always pronounce Cr-Mo as Chrome-Moly.  You wouldn't say I'm using Ar or He shielding gas, you say Argon or Helium!
Compounding the pronunciation error, some write the word as a bad contraction, chromoly. That no doubt lead to the cromoly spelling! Like GMAW vs. MIG and GTAW vs. TIG - "To Each Their Own!"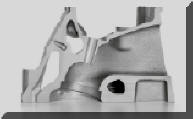 MIG Gas Delivery and the Small Block Chevy Evolved in a Similar Way and Time!
Both had Advances and Setbacks Before
They Were Optimized!

ONE PAGE SUMMARY GAS SAVER SYSTEM
FREE Corvette Accessory Installation Info