WELDING HEAT TREATED 4130 Chrome Moly (QUENCHED AND TEMPERED)
Why Not Use a High Strength, High Toughness Steel That is Easier to Weld Than 4130 Chrome Moly!
Still want to use higher strength tubing? Have someone make an alloy like the Navy's HY-130 which would be far better choice. I have worked with this product for over 30 years on a number of applications requiring not only strength but excellent toughness, i.e. for submarine hulls that can withstand a depth charge!

One of the tests the Navy requires to evaluate weldment ductility is the explosion bulge test. A weld is made in two plates. The plate is cooled to the required test temperature. The weld seam is placed over a die having a round hole. A powerful explosive charge is paced above the welded plate. When ignited, the force is sufficient to push the welded plate into the hole and form a hat section. The welded seam is subjected to a tremendous rapid force. The weld, heat affected zone (HAZ) and base material must yield but show no fractures – even on thick material! See example of a successful test in photo above. It takes very ductile base and weld material to pass this test. Note in the table below, the HY-130 base metal carbon content is only 0.10 versus 0.30 in 4130. This makes welding much easier and provides a ductile HAZ.
Unfortunately, to my knowledge, this material is not being made in tubing. It will also cost more than 4130 because of the alloy content and freedom from undesirable impurities which can lead to cracking and reduced toughness. In the chart below you'll note the steel contains much lower carbon and far lower undesirable residual elements such as sulfur and phosphorus. That steel uses expensive elements like 5% Nickel and three times the 0.2% Molybdenum found in 4130. It is much more weldable than 4130 and the Heat Affected Zone (HAZ) properties will be satisfactory at normal welding heat inputs.
This old statement that 4130 is weldable stems from the 1940's when folks used gas welding (read lots of preheat and very slow cooling!) To achieve good weldability carbon content in base materials and welding rods has reduced over the years and even 100,000 psi yield gas and oil transmission pipe has carbon levels of 0.10 and lower! The following chart presents chemistries and mechanical properties of plate, welding wire and welds:
Chemical Element

Typical 4130

Typical Navy HY-130 Plate Material

Typical ESAB Spoolarc 140 Welding Wire/Rod

Typical MIG Weld with ESAB 140 Wire in HY-130 Plate

Carbon

0.30
0.12
0.08
0.10

Manganese

0.80
0.75
1.70
1.50

Silicon

0.20
0.25
0.4
0.30

Nickel

0
5.0
2.4
2.6

Chrome

0.95
0.60
0.90
0.70

Moly

0.20
0.45
0.60
0.60

Copper

-

0.25
-
-

Sulfur (impurity)

0.04% Max

-

0.005% Max

-

Phosphorous

(impurity)

0.04% Max

-

0.006% Max

-

Yield Strength

-

130,000 to 150,000 psi

-

135,000 psi

Ultimate Strength

95,000 psi Normalized Condition

-
-
145,000 psi

Toughness;

Charpy Test

-

90 ft-lbs CVN @ 30 deg F

-

55 ft-lbs CVN @ 30 deg F
HY 130 will not fracture in a brittle manor and will yield and bend before breaking. The strength of the Heat Affected Zone will not deteriorate to the degree of 4130. If it is decided to use a material of this type then weld joint and procedure tests should be made and the resulting welds tested.
My strong recommendation is to have some testing done by a competent welding research firm. With the large amount of sponsor money spent on most racing series they surely can be called upon to assist with safety issues.

Note: Caution if the extra strength is used to make the tubing wall thinner "local bucking" can occur. This phenomenon can happen if the tubing wall thickness becomes low compared to the tube diameter and must be considered in the design. SEE DEFINITION
Free Technical Paper, "MIG SHIELDING GAS CONTROL"

CLICK ICON for PDF DOWNLOAD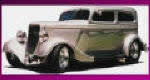 Stop Wasting Shielding Gas!!
See YouTube Videos
Including Our Patented MIG Shielding
"Gas Saver System" (GSS)
Short Overview of GSS-90 Seconds
Engineering A Pro Street / Street Rod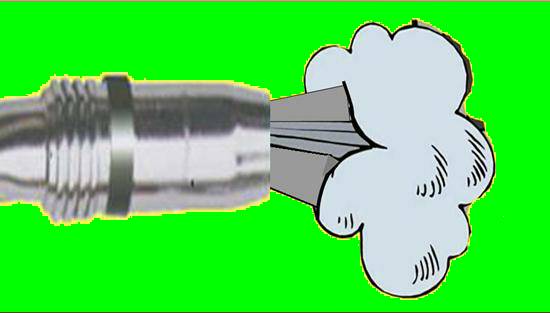 The "Gas Blast" at MIG Weld Starts Causes Problems:
1) Shielding Gas Waste - typically 50% of gas used
2) Inferior Weld Quality - due to air pulled in gas stream
See Patented Gas Saver System (GSSTM) Solution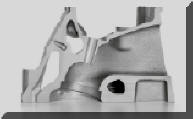 MIG Gas Delivery and the Small Block Chevy Evolved in a Similar Way and Time!
Both had Advances and Setbacks Before
They Were Optimized!

FREE Corvette Accessory Installation Info