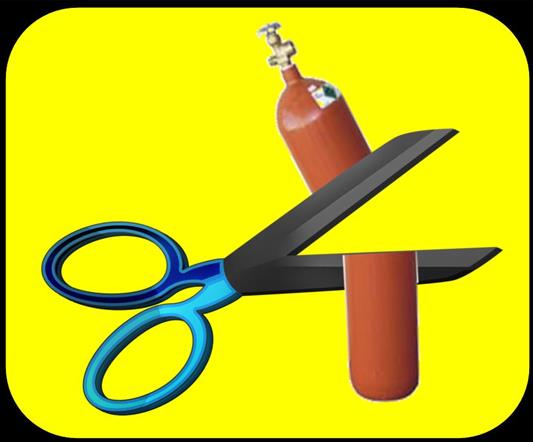 Cut Shielding Gas Use In Half While Improving Weld Start Quality; By Eliminating MIG (or TIG) Gas Waste
You'll Never Outperform China, Mexico, India or Even US Companies Like Chart Industries, Caterpillar or Air Products Who Have 100's of Our Patented Shielding Gas Saving Products Cutting Their Waste and Saving Tens of Thousands of Dollars Each Year.
Over 15,000 Gas Saver Systems (GSS) in Use.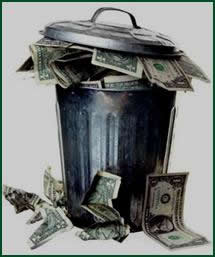 NOTE: Argon prices doubled in the past few years.
Expect More as Two European Companies Now Own 77% of the Argon Production Capacity in the US!
Our patented Gas Saver System (GSS ) can cut gas use in half by eliminating gas waste while providing better weld starts.
It's time to cut your shielding gas waste and total use!
We've invented and patented a simple, inexpensive product that reduces MIG and TIG shielding gas use typically 40 to 50%, by eliminating waste while improving weld start quality!
A trailer manufacturer faced reducing production by 30% because of Argon allocation or purchasing our Gas Saver System (GSS )! They purchased 100 GSS's!
Over 15,000 Gas Saver Systems (GSS ) are in use at industrial fabricators Click to See Partial User List.
Our focus is helping fabricators reduce gas waste; NOT selling shielding gases. Therefore our Patented Products are Sold Directly -"Not In Stores!"
For Example Chart Industries has over 2500 GSS's installed in 7 US plants including China and the Czech Republic!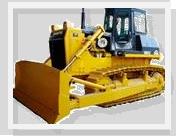 A Caterpillar Tractor plant recently reported improved starts with less internal porosity achieved with Gas Saver Systems (GSS) installed on all their MIG welders. Savings in rework costs as important than the substantial shielding gas waste reduction!
See Case 2 Showing Details of Similar Reported Improved Starts

Download a FREE PDF of 7 Testimonials of Weld Start Improvement with of GSS
It's simple to install and has no moving parts to wear of adjust! Just replace the existing gas delivery hose from gas source to welder, wire feeder or welding robot. Most large fabricators purchase product as bulk custom extruded hose and fittings and assembly their own as they replace existing gas hose. Email for prices, terms and payment options. Or ask about the simple way you can quantify gas leaks in cubic feet per hour and make quick simple measurements periodically to assure leaks are kept at an absolute minimum.
Email: Jerry_Uttrachi@NetWelding.com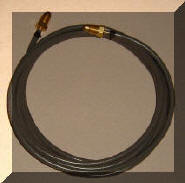 GSS (photo left) has been tested for gas savings by many of our customers. It is a custom extruded small ID, large OD, fiber reinforced gas delivery hose incorporating a peak flow limiting orifice. The GSS simply replaces the existing gas delivery hose between the gas supply (cylinder or pipeline) flow control and the welder/wire feeder or welding robot. Steady state flow rate is set with existing flow controls. The GSS has no moving parts to wear or knobs to set.
One fabricator found they were able to produce 236 parts using a full cylinder of gas with their standard gas delivery hose. With no other changes than installing our GSS, they welded 632 parts with a full cylinder! That is a 63% gas savings. A welding school recently found similar savings. On average, fabricators who conduct gas use tests, report total gas savings of 40 to 50%. The patented GSS also limits peak flow at weld starts to a maximum flow rate that avoids turbulence, providing better weld start quality. Although reducing gas surge by 80 to 85%, unlike some other devices, it supplies sufficient extra shielding to purge air from the weld start area. We have a number of reported examples of welders appreciating the weld start benefits.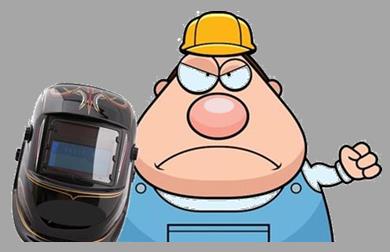 Don't confuse our patented GSS with past devices that justfrustratedwelders and/or managers! Welders appreciate the improved starts our GSS provides, while managers enjoy the gas cost savings!
See Why Feeder Mounted Orifices Do Not Work to Reduce Gas Waste
See What Problems Occur if Low Pressure Devices are Used to Reduce Surge
Note, if purchasing for a number of welders, our custom extruded hose is available on bulk reels and our custom hose fittings are available in pairs. Purchasing in bulk provides a cost reduction from the fitted hose prices and is easier for installation with varying length and longer hoses (we have customers with 50 and 100 foot long systems.)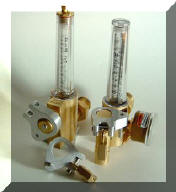 A 2nd Patented Gas Saving Product Available, a Flow Rate Limiter and Lock
After visiting many shops using flowmeters, a common problem observed was excess flow rates being set by welders. We invented and patented a "Flow Rate Limiter and Lock" (FRLL) that fits over the flow control knob on most US made flowmeters and prevents increasing flow. It does not alter the flowmeter, it just clamps and locks onto the flow control knob with a set screw and is easily installed.
FRLL Purchase Details: Click for Web Page.
The links below reference published articles about our products and their benefits. Just click on the picture or subject to see the article in the magazine of click on the PDF ICON to download a copy.

There is also considerable technical information about our products on this web site. For example a FREE PDF Tech Paper "MIG Gas Control," which is a detailed technical report prepared from many talks given at AWS Section meetings and International Conferences including an IIW Annual Conference in the Czech Republic, in Peru, Denmark and South Korea.
Feel free to Email Jerry_Uttrachi@NetWelding.com
Jerry Uttrachi
President
WA Technology

A Solution for Weld Shielding Gas Waste
Double A Body Builders reduces welding shielding gas use by 50% with patented Gas saver System

Click PDF of Article That appeared in Trailer Body Builders

How to Reduce MIG Shielding Gas Usage
The average welder wastes 4.5 to 9 tons of CO2 per year
Three reasons define why.

Click PDF of Article That appeared in Trailer Body Builders

Texas Fabricator Reduces MIG Shielding Gas Waste
Texas Hydraulics stops welders setting excessive welding shielding gas flow rates with inexpensive patented product

Click PDF of Article That appeared in Trailer Body Builders
The Following Are Links to Key Items on This Web Site: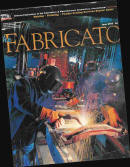 Gas Waste Documented:
There are two published articles that state the average MIG welder wastes up to 83% of the gas they use. One defines the gas surge at the weld start as a key cause. We have found the same average loss and that gas surge at the weld start is a major cause.
See Why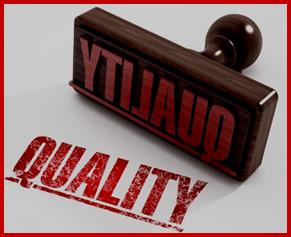 How the GSS Improves Weld Start Quality--CLICK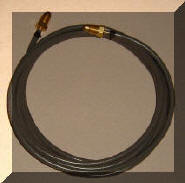 What is a GSS ? --CLICK
How Does the GSS Work? - - CLICK

See how Truck Box manufacture welded 236 doors with one cylinder of gas with their standard system. Just by adding our GSS with the same steady state gas flow, welding parameters, etc they were able to weld 632 doors of the same door with one cylinder! CLICK

See 13 other case histories on that same web page.
A technical paper about the MIG Shielding Flow Control based on lecturers given around the world when the President of WA Technology was the 2007 President of the American Welding Society-a volunteer position. Picture left is from the key note speech being given at a welding conference in Peru