His C7 Vette
See Details
And Hers
(BMW X5 xDrive35i)
Note: "His" C6 and Her Porsche Cayenne SOLD!
Bought a C7 and BMW X5 xDrive35i!
The largest selling Porsche is the Cayenne. Great car. However maintenance costs were very high. Needed new brakes, Porsche quoted $2600, had done locally for $500! Battery due to replace, was told $700! Time for another $1500 annual maintenance! Time for a new car!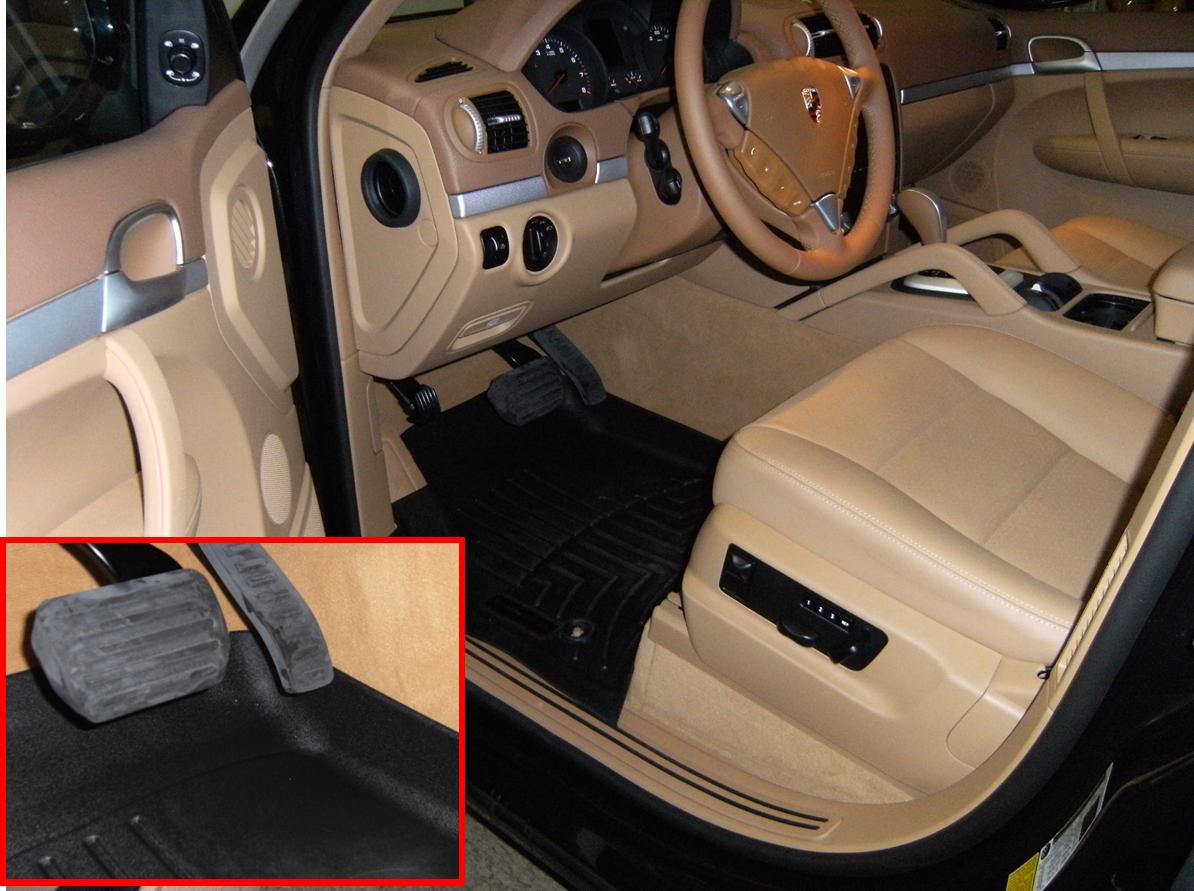 Floor and Cargo Mats

Installed "WeatherTech" Floor and Cargo Mats in the Cayenne (Pic left.) Great product. Custom fit for the car.

Wife wanted them for the BMW so ordered on a Sunday, via WeatherTech website the day after we brought the car home. They were delivered that next week.

All of the floor mats and the cargo mat fit like a glove.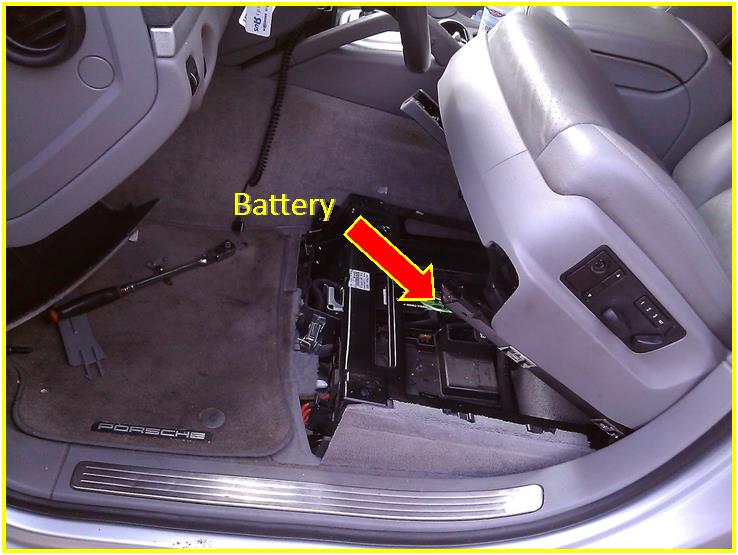 One reason for selling the Porsche was the Battery needed changing (much more difficult that you might think!)
With the Cayenne going on it's 5th year, thought I would check how to change the battery-and where was located? Not a lot of info on the Net and none in the Owner's Manual! This photo and another comment on a Porsche Forum showed it was under the drivers seat! However it took one fellow over an hour to change it! You have to remove both the front and rear seat bolts. There are plastic covers over the bolts that must be removed and you need to put the seat forward and backward to access them. These are large 12 point socket bolts. Bought a set of what are called "Triple Square Spline" wrenches. To remove the seat bolts a large 10M wrench is needed and a comment about changing brake pads (also due soon) indicated an even larger 16M size was needed. The set had both.
Had a long trip coming with the battery reading 12.2 volts! Decided that day to look at a new car. Found the BMW and was able to negotiate a good deal!